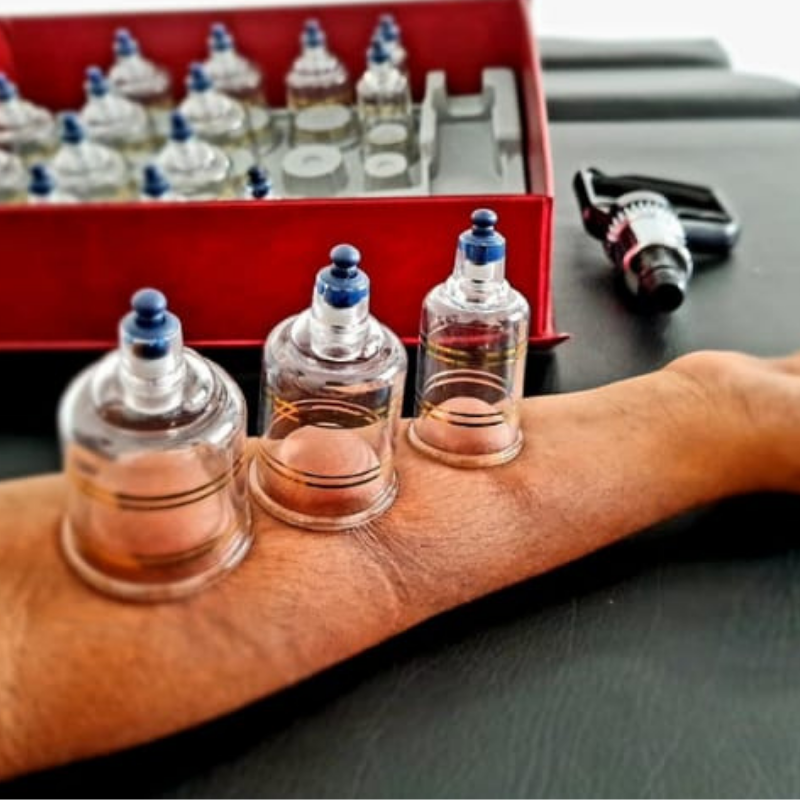 Physiotherapy is a practice that has been embraced by people worldwide, yet the majority of people have no clear understanding of what it is, what it does and what are its benefits. In a nutshell, physiotherapy is an in-depth approach to help restore a patient's physical ability to move and function post-injury or illness. Physiotherapy is a science-based profession and takes a 'whole person' approach to health and wellbeing by involving the patient in their own recovery.
We chat with Nilakshi Kasilingam, Chief Physiotherapist at Physio Medicare, to dive into the importance of physiotherapy. According to Nilakshi, physiotherapy aims to maximize the quality of life through PROMOTION, PREVENTION and REHABILITATION.
Promotion: Promote a healthy lifestyle
Prevention: Taking precautionary steps
Rehabilitation: Learning how to manage the condition, repair the damage and restore the body
A physiotherapist is a trained professional who's capable of treating patients at all stages of life, be it infants, the elderly or anyone in between, whose function and movement are impacted due to diseases, injuries, ageing, disorders, weight issues or health conditions. The Physiotherapist will study the science of movement and learn how to pinpoint an injury's root cause. They work with patients to help them manage pain, balance, mobility, and motor function to improve the patient's quality of life.
In many parts of the world, including the USA and India, a professionally qualified physiotherapist with a degree is considered a doctor. When asked about the areas of expertise of a physiotherapist towards a patient, Nilakshi states that "pain management for orthopaedic conditions like back and knee pains, rehabilitation for neurological conditions like Stroke, Parkinson's and Cerebral Palsy, exercises for Rheumatoid Arthritis, Fibromyalgia, GBS, Asthma, Diabetes, Obesity etc. are a few of the many types of conditions and injuries a physiotherapist can treat."
Therapeutic exercises, Electrotherapies such as ultrasound, infrared therapy, Laser therapy, in addition to joint manipulations and soft tissue work all can help relieve pain and restore muscle and joint function to reduce pain. Such therapies may prevent the pain from returning to the patient. "Arthritis is common for many elders, and a Physiotherapist instructs exercises tailored to their individual needs and further provide advice on increasing their level of activity and help with pain management" explains Nilakshi.
Women with specific health concerns-pregnancy related or postpartum care may be helped by a physiotherapist who can provide specialized treatment options and management of issues for the particular problems. "We treat conditions related to incontinence, pelvic pain, prenatal and postpartum pain weakness, osteoporosis, rehabilitation following breast surgery, " Nilakshi further states.
Cupping is something that is known by many and at the same time unknown to many as well. What really is cupping and why do Physiotherapists do this? "Local vacuum suction is created on the skin using plastic cups and they are placed on a selected area of your body and left in place without being moved for a few minutes or glided across the area of the muscle that is treated." She adds, "Cupping Therapy can be very relaxing and help to reduce pain, soreness and muscular restrictions, scars and adhesions, to decrease swelling and increase range of motion. It increases blood circulation and is effective to release tight muscles, fascia and reduce high tone."
Physiotherapists are involved in rehabilitation after injuries for adults as well as children. When recommended, they also treat children with Autism Spectrum Disorder. "Yes, we treat Autistic children with motor impairment in their body. Such children's gross and fine motor skills are improved with physiotherapy exercises."
Those after a stroke lose a certain degree of movement and functions post-trauma. According to Nilakshi "exercises are tailored to relearn the skills a patient has lost during a stroke that affected a part of the patient's brain. Stroke survivors regain independence and improve their quality of life depending on the severity of the stroke and area of the brain involved."
These Physiotherapists are faced with their own share of challenges, "In Sri Lanka, our main challenge is the referral system. We do not get the patients at earlier stages. Early stages of referral will prevent patients from getting contractures, stiffness and leading to surgeries. Physiotherapists are good at giving exercises as prevention measures which may eliminate unnecessary surgical interventions." She adds that Sri Lankans usually prefer native treatment rather than visiting a physiotherapist as there seems to be little awareness about it.