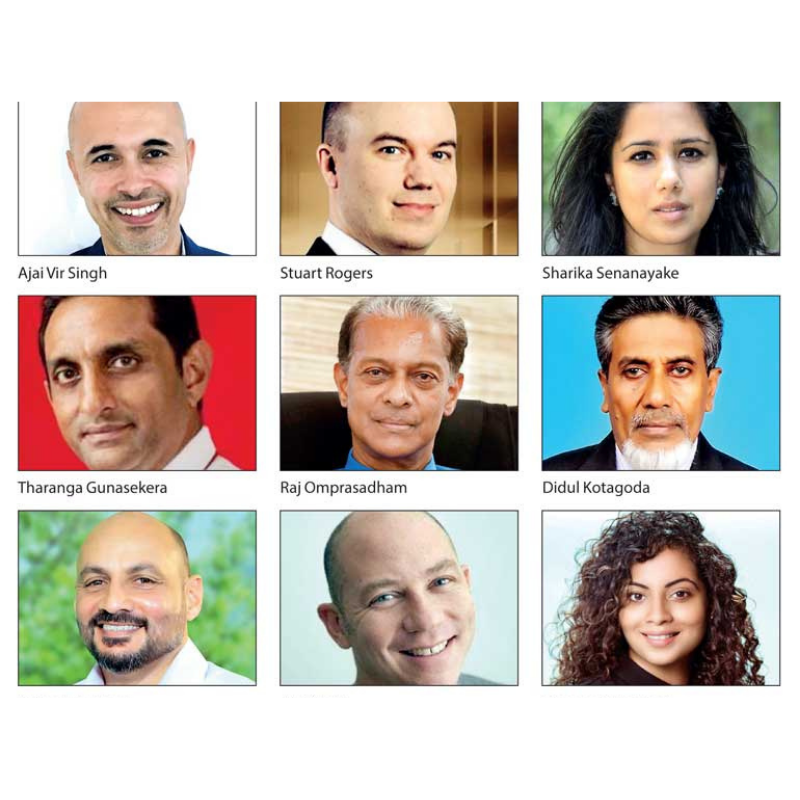 Since its inception in 2018, the Responsible Fashion Summit (RFS) has continuously served as an essential thought leadership platform for showcasing ideas and innovations with potential for global impact in the fashion and apparel industry. It also serves as a forum for open dialogue between international and local industry leaders and experts.

It aims to bring about a change in consciousness and awareness in the industry through the discussion and implementation of key changes. These interactions have encouraged discussions that make the ideas relevant and adaptable.

The sixth edition of the Responsible Fashion Summit, presented by Sri Lanka Apparel/JAAF will be held at the Shangri-La Hotel, Colombo. The Summit will take place on 8 November, with a series of panels featuring an impressive lineup of established names in the design and fashion industry. One important facet of the Summit is the introduction of the Responsible Meter, which is a garment evaluation tool that will measure the responsible journey of a garment. Most garments are created without much thought given to the negative impact they can have on the environment during their life cycle. This includes the production stage, when it is worn and when it is discarded. The Responsible Meter will give designers clear direction on how to move on a responsible path. It focuses on Micro + SMEs where it evaluates the impact on fashion supply chains through a ten-point scoring system. This score reflects the performance based on environmental and societal well-being.

"For over a decade we felt a need for a tool that can regulate, educate and guide SME designers and labels to start their sustainable journey. We are excited that after a few years of working at it we were able to create Responsible Meter, a first of its kind tool that evaluates a designer's supply chain on societal and environmental impact. It gives a score to each garment for consumers to be aware of. This is so unique as a solution and it evolves with the change in the environment. We are so happy to be introducing it in partnership with HSBC," said Ajai Vir Singh, Founder, CFW, Responsible Fashion Summit.

The Responsible Meter has an advisory council, which looks at policies, standardization plans and amplification. The council constitutes of experts in the industry who will be applying their knowledge and experience to ensure that Meter is properly implemented.

Members of the council are HSBC Head of Wholesale Banking Sri Lanka and the Maldives Stuart Rogers, MAS Director – Environment and Sustainability Sharika Senanayake, HSBC Head of Marketing and Communications Tharanga Gunasekera, CFW Holdings Director Raj Omprasadham, former SLAB Chairman and former SLSI Director Didul Kotagoda, JAAF past Vice-Chairman and Exco Member Yohan Lawrence and CFW Holdings Managing Director Ajai Vir Singh.

The Responsible Meter tool has Aly Khalifa, an international consultant of repute, who has also worked on guiding the efficacy of this tool. There is also an accreditation panel and an Executive Committee which is headed by Fazeena Rajabdeen.

HSBC partners the Responsible Meter tool in line with its Group's ambition to support its customers make the transition into a net-zero future and its own commitment to become net-zero by 2030.

"HSBC is proud to partner with CFW and introduce the first of its kind sustainability evaluation tool, 'Responsible Meter,' which will measure the sustainability credentials and footprint of a garment. HSBC has committed to supporting our customers and expects to provide $ 750 b to $ 1 t of sustainable finance and investments globally by 2030 to help our customers transition. Our road map to a greener apparel sector initiated by HSBC in partnership with the IUCN, JAAF, BOI, Sri Lanka Banks' Association and National Cleaner Production, sets out a road map for a low carbon transition under 12 strategic themes, and the key theme is empowering the SME brand owners and designers to make a transition into a low carbon transition. We believe the 'Responsible Meter' will be a practical approach for them to make the transition and hope to work closely with the advisory board to support the adoption of the tool," said Rogers.

Responsible Meter has also generated interest at the Sri Lanka Standards Institute (SLSI). The SLSI Director-General has appointed a specialised committee with an agenda to develop it further.

The Summit will be hosted as a hybrid virtual event with a restricted physical audience, in accordance with current regulations. The event will also be live-streamed for a wider local and global audience.

RFS is grateful to its sponsors Sri Lanka Apparel, Star Garments, DHL and Eco Spindles, official radio partners TNL Radio and official print partners Wijeya group.