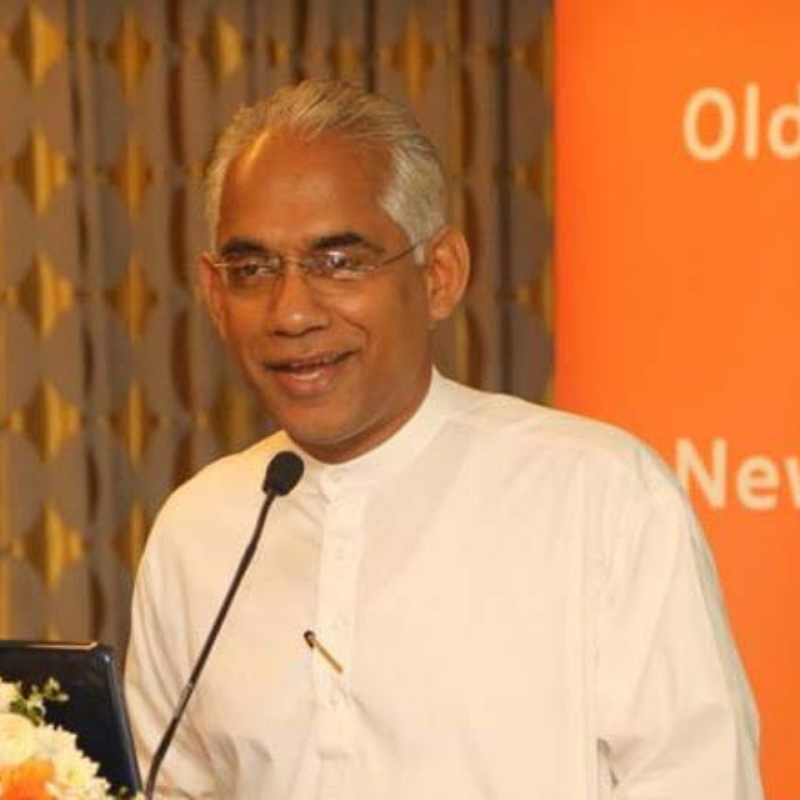 SJB MP Eran Wickremaratne speaking on the debate on COPE report in Parliament expressing his dismay said it was unfortunate that the COPE committee appointed by Parliament to investigate  embezzlement of hundreds of thousands of rupees in Sri Lankan state institutions had not even the power to prosecute thieves and fraudsters. He said the country needed a methodology to punish the thieves and fraudsters if the country is to be built, regardless of who is in power
Speaking further Eran Wickramaratne said
"Is there any outcome of the probe conducted by the COPE with the hard work of its Chair and the members belong to both side in Parliament? Is creating awareness among the general public, the only task of the COPE? It is futile to run the COPE without the power to prosecute those who steal and defraud public funds. This has been the situation for a long time, no matter which government is in power. Officials of the Auditor General's Department are also working hard to find out about frauds and corruption in the state administration." he lamented
If the government agencies that are being investigated in the COPE report continue to run at a loss, it will be a burden on the taxpayers. He emphasized that since the pressure of corruption in state institutions is on the people, it is imperative that the corrupt be punished, regardless of which party is in power.
There are reports of corruption, theft and fraud. They are only discussed in the COPE. What is the benefit to the people of the country? In order to eradicate theft and fraud, a system of prosecuting frauds once it is exposed is essential. Otherwise, the COPE actions are  only a fruitless endeavours.
Drawing the attention of the government, Eran Wickramaratne elaborated on two specific incidences of frauds where the culprits were sentenced by overseas judiciaries
In 2013 Airbus engaged a wife of a person, concerned with the purchase of Aircraft for Sri Lankan Airlines through an intermediary company, and pursuant to that engagement, Air Bus company had offered up to USD 16.84 million to the said intermediary company to influence Sri Lankan Airlines company to purchase 10 Aircrafts and four more on lease basis. In fact  USD 2 million had been paid at that particular time. The judgement mentioned that the seriousness of the criminality in this case has been acknowledged by all sides.
It was proven in the Southwark High Courts in Great Britain in the case between the Director of Serious Frauds Office and Air Bus where the judgement pronounced on January 31, 2020 said Airbus company and Sri Lankan Airlines had committed a major fraud.
When interrupted by the Minister Mahindanda Aluthgamage Wickramaratne challenged the government to take legal action if any politicians of the Yahapalana government was involved in the fraud connected with Air Bus deal  if the government is  against corruptions and fraud.
In another court case in America, Imaad Shah Zuberi  was sentenced to pay a hefty fine for defrauding Sri Lanka with USD 650 million paid by the CBSL ostensibly for an image building  contract without any formal approval from the Cabinet of Ministers. There is no evidence to prove whether such a contract existed between the two parties. All these are proven cases, but what has the Sri Lankan Government done about this?  He said that while the rest of the world is bringing Sri Lankan criminals to justice, our Governments and the COPE is filing complaints, with no final investigation or justice. .
He further said these are beyond individuals and it is the responsibility of the government in power to investigate the matters and take punitive actions.
"The Government is silent. Is this what the COPE is for? When we question these things in Parliament, the Government blames us saying we are engaged in political mudslinging campaign. Politicians take refuge under this by politicizing the issues without bringing the culprits to justice.
"So what is the consequences of highlighting this type of large scale white collar crimes by influential people in Sri Lanka. What is the point in COPE deliberating on these crimes and frauds if there is no punishment on  those who robbed public money in day light robbery" he retorted